Article
Why it's Better to Speak Up About Sustainability Achievements
Aug 28, 2023
A New Problem in the Sustainability Landscape: Green Hushing
There is a new trend where companies are afraid to announce their sustainability achievements due to risks of accidentally greenwashing, lawsuits or harm to their brands. Another reason is a lack of knowledge on the right way to go about showcasing these achievements accurately. The term and act of "greenwashing" are familiar but the new term for this not-so-good trend is "green hushing". 
If not curbed, it has the potential to impede movements in the sustainability sector.
Due to the climate crisis, corporations are now taking swift action against carbon emissions, waste, and deforestation. At the same time the flexibility of corporate structure allows companies to enact and provide immediate, direct action on climate objectives including the use of renewable energy and electric fleet cars, all the way to a retrofitted mass timber headquarters. As many of us know, sustainability can sometimes be an uphill battle, and the industry is ever-evolving, with a constant need to learn from each other. Green hushing is preventing companies from learning about what others are doing. It's preventing people from sharing their journey to sustainability. And we all know what happens when we live by fear of not being perfect – we don't take action at all. 
There is some astounding progress that companies are making, and SCS Global Services is working with some of the brightest minds with advanced technology, across our clientele, our partners, and our staff. Collectively, we're working to ensure genuine progress is made – progress that can be shouted from the rooftops because it is credible. This progress cannot be overcome by a fear of messing up, when the reality is – there are resources out there to help prevent you messing up. 
There are many reasons why you should speak up and show pride in your sustainability achievements, many of which are described below.
The Evolution of Voluntary Sustainability Efforts to Mandated Reporting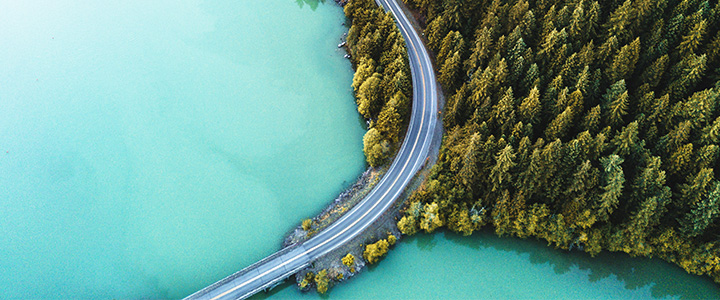 Regulatory shifts are happening globally that will increase the need for companies to speak up. SCS hosted a webinar on "Sustainability Reporting: The Evolution from Voluntary Frameworks to Regulated Standards." View the webinar recording to learn about the full range of these evolving reporting standards. The webinar provides clarity for sustainability professionals and companies on how to adjust reporting practices.
Some of the more immediate shifts include climate reporting becoming mandatory in Europe (ESRS), as well as CDP disclosure integration and Plastics disclosure launching in 2024. Other upcoming changes include the SEC proposed rule update for the US, GRI alignment with mandatory reporting standards, and development of industry standards.
So, we've put together a list of tips that can help to encourage companies to speak up, and to do so in a credible, accurate, and cautious way. 
5 Essential Components in Successful Sustainability Messaging:
Engaging and Inspiring Content

Engaging and inspiring messages will go much farther with your audience. Of course, it's essential to remain accurate and truthful and to avoid exaggerations and vague statements. When it comes down to it, publishing sustainability-related activities has the incredible ability to inspire others, shift mindsets, and encourage collaborative approaches. Even though something may seem small to you, progress is progress – and that's the only way we're all going to make a real difference. So, let's showcase all the progress we're making. 

Inclusive Call-to-Action

We're all in this together, to protect our planet. Show your leadership by encouraging others to participate in our joint mission. Showing others some tangible actions to take (be it other companies, your customers, or consumers), can spur movement and lead us all in the right direction. The more people get involved, the more our "sustainability snowball" will accelerate. The more people and companies that speak up, the less fear there will be about speaking up because it will be so mainstream. And it's a much better strategy than claiming you're the "only ones" doing something – which just pits you against the rest of the world.

Impacts of your Sustainability Actions

Show your audience how your sustainability initiatives positively impact consumers, the environment, social responsibility, community and the economy. Speaking directly to what effects your actions have on people and on our planet will help advance education. Plus, this helps to bring better understanding to your science-based achievements, your third-party certifications and your progress, which can be very technical. It helps to paint a full picture of your sustainability journey and showcases all the benefits of your hard work in a consumer-friendly way.

Transparency in your Claims

Details, details, details. The more details about what you achieved and how you achieved it, the less risk of greenwashing. It's when sustainability claims are vague that you can get in trouble. 

For example, for claims such as Recycled Content, we recommend these tips: a) specify which are the certified products, naming how they're listed on the certificate, b) include the percentage of recycled content used, c) include whether the recycled material is post-consumer and/or pre-consumer, d) identify the certified material, such as "plastic, plastic bag, packaging", etc.

For claims such as Carbon Neutral, we always recommend including details such as: a) the scope of the carbon neutrality, b) whether it's the company or specific products that are certified, c) under what standard is the certification, d) has the carbon neutrality already been achieved (carbon offsets purchased and retired), or is it a commitment. And always send logo and claim usage to SCS for review and approval.

Accuracy – Double Checked

Above all, the truth wins. When in doubt, ask SCS to review your messaging, whether it be stating on-product claims, conveying off-product marketing, or sharing your corporate goals. We can help guide you, especially if it's about certifications or achievements you have completed with SCS. Another option is to consult an environmental attorney for extra precaution. There are many resources available to ensure you are protecting your brand, making truthful claims, and communicating your credible achievements.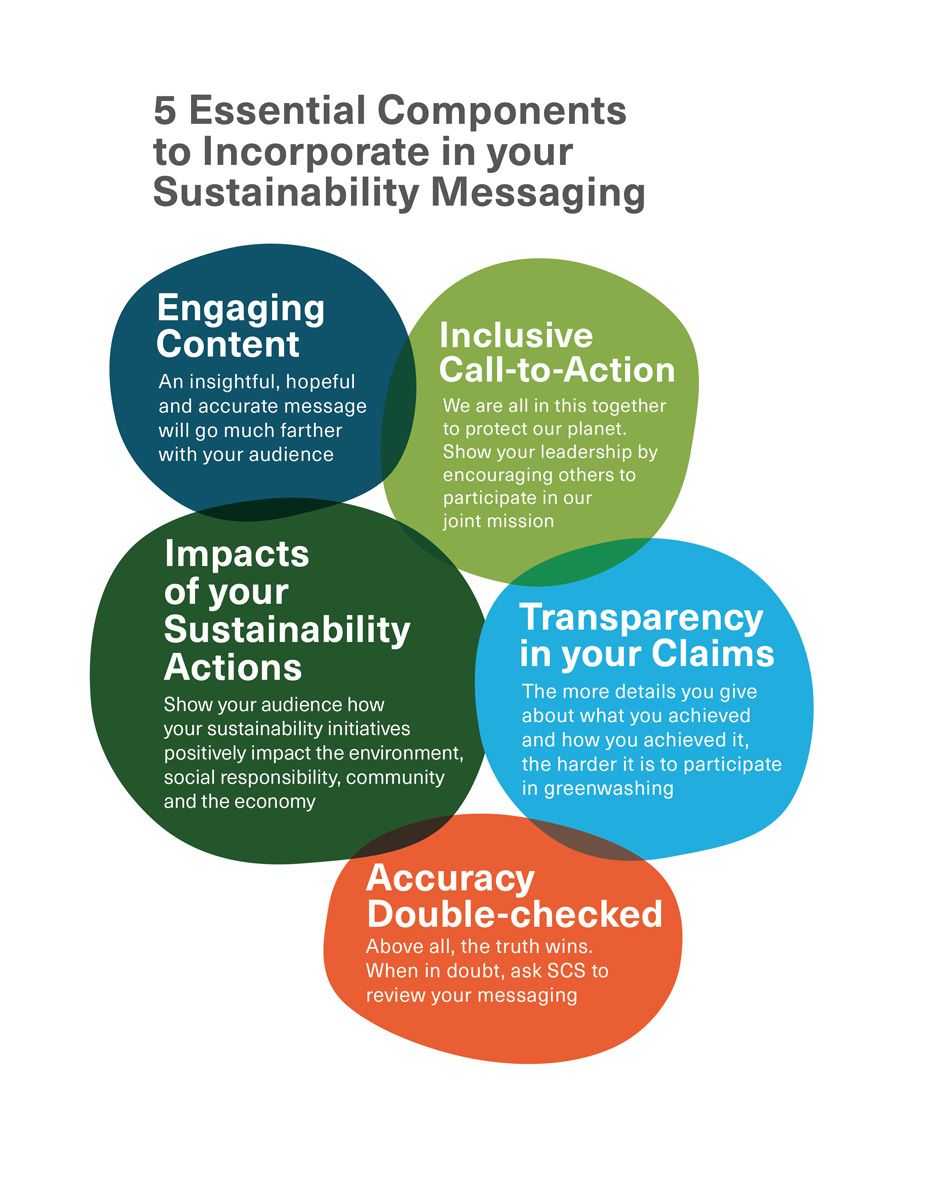 So… what actions can you take today? 
All we can do as a society is help each other to spur some positive action. If you would like any help with messaging your sustainability achievements, don't hesitate to reach out to [email protected].